BOOK BOUGHT BECAUSE OF THE COVER
There's a Siamese cat on the cover. Of course I bought it. I've always been a cat person and I've always loved Siamese cats. Such beautiful and intelligent creatures, I yearned to have one of my own.
And even after I'd read about the antics of the Toveys' crazy Siamese cats, it didn't put me off getting two Siamese of my own a few years later. My boys were slightly less bonkers than the Toveys' cats. However, my Burmese girl could definitely have given Sheba a run for her money.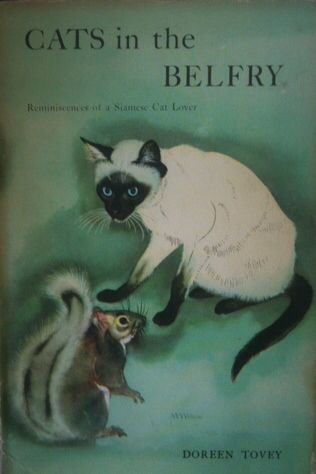 This is the edition I had. It was pretty old and I borrowed it from the library so many times, the librarian eventually ordered a new copy and gifted me the old one. Thank you Mrs S.