BOOK BOUGHT DESPITE THE COVER
I really, really hate it when I want to buy a book and the only one available is the movie tie-in version. And I doubly hate it when Kiera Knightley happens to be in the movie and she's looking gormlessly at me from the front cover. (Thank god I bought Atonement long before the movie came out).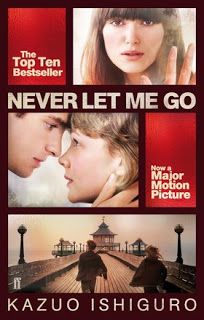 It's a good job I love this book, because that cover is bloody awful.
And I enjoyed this blog too - despite the over abundance of covers featuring Ms Knightley wearing her best vacant expression.
http://musingsofabookshopgirl.blogspot.com/2011/07/movie-tie-in-book-covers-love-em-or.html