ALL-TIME FAVOURITE AMERICAN NOVEL FOR INDEPENDENCE DAY

Nooo! Don't make me choose just one.

If someone had asked me seven years ago to choose my favourite American novel, I would have immediately gone for The Great Gatsby, and then had a massive crisis of confidence and spent hours dithering between that and To Kill a Mockingbird, and at the same time wondering if I could sneak Arthur Miller in there because technically he was a playwright rather than a novelist and was possibly exempt.

But since moving to the States, I've been reading a lot more classic American literature, and my choice has got extremely difficult.

Gatsby and Mockingbird are still up there of course, but then there's Steinbeck too. I'd read some of his shorter works at school, but this year as part of my TBR Challenge, I read The Grapes of Wrath and was stunned by how good it is.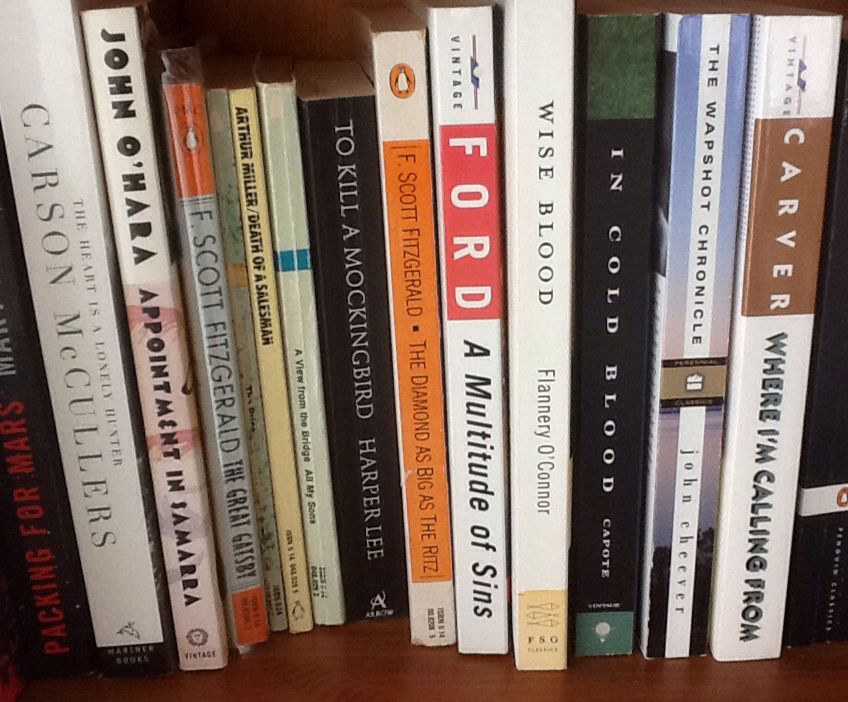 To prove my point, take a look at the photo. This is just one of my America shelves and shows how difficult my choice was for this challenge. Anyway, after much soul-searching, I have chosen The Heart is a Lonely Hunter by Carson McCullers.

All I can say is this book haunted me for weeks after I read it.