FIRST BOOK I BOUGHT IN A BOOKSHOP

Blimey. I have absolutely no idea. But looking at this extract from one of my schoolbooks (please excuse the appalling handwriting – I was only five years old), I was definitely going into bookshops from a very early age.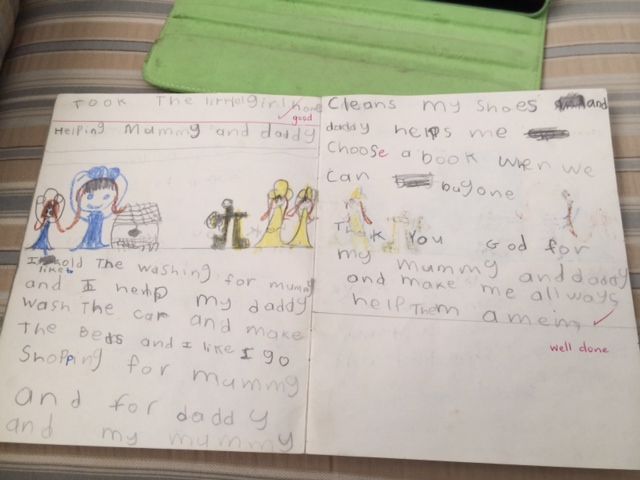 So I'm going to take a wild guess and go for Downy Duckling.
Oh, and my handwriting hasn't improved much by the way.